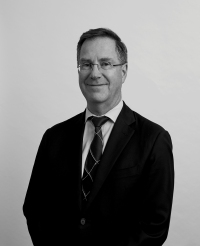 BSc LLM MAICD
Brian practices in commercial law, leading teams in major acquisitions and commercial disputes.
He has a wide range of experience including advising stakeholders in business ventures and working closely with parties in dispute resolution and litigation.
He is involved primarily in settling strategy in consultation with clients and determining the tactical approach to be taken to address issues arising in the course of matters.
Brian likes to be involved in resolving complex and demanding legal problems.
Brian has:
worked in-house for an Australian start-up (now Peoplebank) in London;
advised a listed company on the acquisition of the Emperor Gold Mine (Fiji) and its acquisition of an interest in Paniai Gold Project (Irian Jaya);
conducted complex proceedings in the Commercial List against the vendor of the Bellambi Colliery and its lenders as part of a six year strategy to consolidate client's position (now valued at $392 million);
defended a director from a statutory claim by the Travel Compensation Fund in recovery of monies paid to passengers following the collapse of Ansett Airlines;
led a team to success against a subsidiary of Xstrata Coal in an arbitration recovering in full damages and costs exceeding US$10 million; and
represented a listed company in an administrative law challenge to the ASX Listing Rules after decision to suspend it.
Brian was admitted in 1985 and established the practice in 1997.